Recently introduced Products
Products just recently introduced - within the last few months.
1 products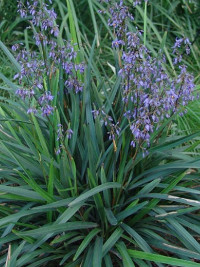 Dwarf, compact, clumping Dianella with purple flowers from September to November followed by attractive purple berries. Grows in full sun to heavy shade. Tolerates drought, humidity and a wide variety of soils. Grows up to 40cm wide and high. (PBR - DCMP01)
Enter the number of plants and click "Add To Cart"
If you are already a Member, please Log-In before adding to your Shopping Cart