THE BEST PRICES DIRECT TO THE PUBLIC
Australian Native Grevillea, Callistemon, Melaleuca, Banksia and much, much more. Beautiful Flowering Plants delivered to you throughout Eastern Australia ( NSW, QLD, ACT and VIC)
ORDERS ARE DISPATCHED ON TUESDAY EACH WEEK, SO
PLEASE PLACE ORDERS BEFORE 8am (AEDST) MONDAY FOR DISPATCH THE NEXT DAY
Quality Native Plants supplied in 50mm square x 120mm deep tubes
* Minimum Total Order of 25 plants is required. Any amount of each species, so mix them up any way you like!
BULK BUYING DISCOUNTS
Boxes can be made up of any number of any available species 5% off for 1 to 5 boxes (66 plants per box). 10% off for 5 boxes or more!
Great Gift Ideas ...Made Easy!
Buy
GIFT VOUCHERS
for your family and friends or you can choose one of our new
SELECTION PACKS
and use your friends address as the Delivery Address. Members can have a total of 5 delivery addresses linked to their Account and they can be changed at any time.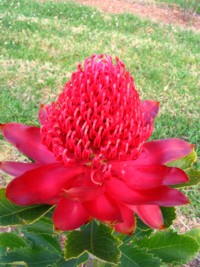 Join the thousands of satisfied customers who, over the last 20 years, have bought our Native Tubestock Plants and had amazing results with high survival rates and amazingly quick establishment of their plants. Scroll through these Testimonials to see why our customers always come back for more!
(scroll to see more...)
"Thank you so very much for my beautiful plants that came to me in excellent condition. Excellent packing. Healthy, wonderful plants. Your customer service is excellent and I will definitely recommend you and look forward to dealing with you again. My best wishes to you" - K.L.J (Bonogin, QLD)
"Hi have purchased hundreds of trees for my 5 acre property. Not one lost tree. All healthy and take off as soon as they hit the ground. Could not recommend more highly. Don't take a risk anywhere else." - K.S (NEWEE CREEK)
"I just wanted to say thank you for the quality of the plants and packaging. All are very healthy with excellent root systems and I can't wait to watch them grow. I've also recommended you to some friends of mine and two are building new homes, so hopefully they will place an order for some plants. Thanks again, I'll definitely be back." - B.F (unknown)
"Thank you for our new trees and shrubs! They arrived in great condition, looking very healthy! We bought them a few weeks ago and they are still looking great so far, can't wait for them to grow. Great customer service answering my questions and lots of handy advice on the site. Thanks again!" - N.D (CLIFTON GROVE)
"Lovely healthy strong plants, as advertised, look forward to seeing them grow. Would definitely recommend. Thanks." - S.C (DAYBORO)