Currently on Special 30-10-2020
Great Specials - available for a limited time only!
1 products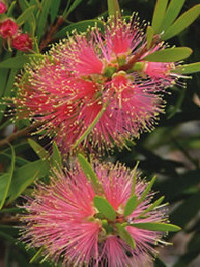 Beautiful bottlebrush bearing pink flowers with golden tips in Spring. Flowers best in a full sun position, will however grow in part shade. Frost tolerant and drought hardy once established. Good screen as well as bird, bee and butterfly attracting. Grows to 3m high.
Enter the number of plants and click "Add To Cart"
If you are already a Member, please Log-In before adding to your Shopping Cart