Cat proof plants
Beautiful flowering plants that deter predatory cats by their prickly foliage. This allows small native birds to nest in peace.
26 products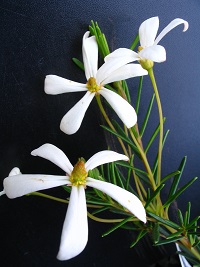 Showy upright shrub growing to 3 m high with bright green soft needle like foliage and masses of starry white flowers in Spring and Summer. Frost resistant.
Would you like an email when it's back in stock?